Indian Buffets on Lexington Ave
Lexington Ave in Murray Hill NYC is a cornucopia of Indian restaurants.
North Indian or South Indian, Indian-Chinese or Chettinad, every variety of India cuisine is represented on Lexington Ave between E 27th St and E 40th St.

With the exception of a few like
Spice Symphony
and
Chinese Mirch
that offer lunch specials, a lot of Lexington Ave Indian restaurants offer
all-you-can-eat
buffet for lunch and
a la carte
menu for dinner.
Indian Buffets - Best Option
Whether you have an insatiable craving for Indian food like us or trying it for the first time, your ideal meal option at a Lexington Ave Indian restaurants is the Buffet.
As a rule,
avoid
a la carte
meals at Lexington Ave Indian restaurants especially for dinner.
A la carte
prices at Indian restaurants in NYC are ridiculously high, quality inconsistent, serving size small and often accompanied by below par service.
Always say "
No
" to
a la carte
meals at Lexington Avenue Indian restaurants.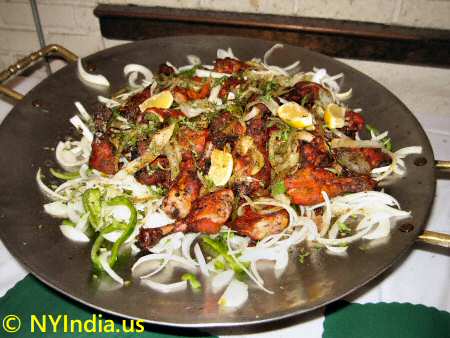 In our view, Indian restaurants provide value for money only for buffets, thalis or platters.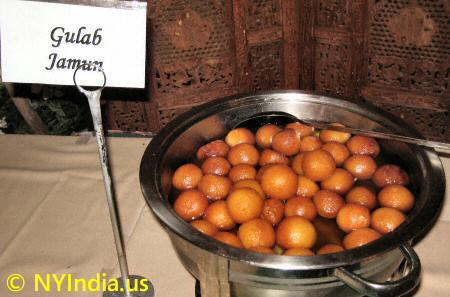 Indian buffets on Lexington Ave include a combination of vegetarian and meat curries, Naan bread, rice, appetizers like Pakora and Samosa, Tandoori Chicken and desserts like Rice Kheer or Gulab Jamun.
While some Indian restaurants on Lexington Ave offer both vegetarian and non-vegetarian entrees, there are others like
Tiffin Wallah
and
Madras Mahal
that offer pure vegetarian lunch buffet.
Here's a short list of Indian restaurants offering buffets on Lexington Ave:

(At Lexington Ave)
New York, NY 10016
Vegetarian Lunch Buffet
Mon-Fri - $7.95 11:30AM-3PM




Tamba

103 Lexington Ave
(Bet 27th & 28th St)
New York, NY 10016
Meat and Vegetarian Lunch Buffet
Mon-Fri - $10.95 12PM-3PM
Sat - $11.95 12PM-3PM
Sun - $12.95 12PM-3PM

(Btwn 27th & 28th St)
New York, NY 10016
Meat and Vegetarian Lunch Buffet





Nirvana

346 Lexington Ave
(Bet 39th & 40th St)
New York, NY 10016
Meat & Vegetarian Lunch Buffet

NYC Indian Restaurants