Indian Grocery Stores in NYC
When it comes to buying grocery and fresh vegetables, New York offers a great choice to the local Indian community.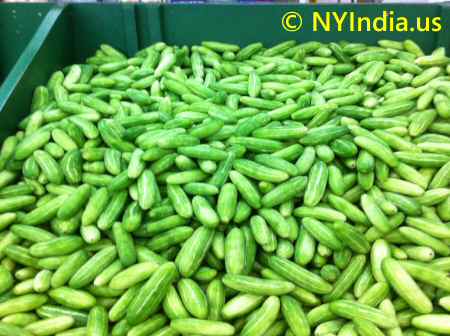 Indian Tindora
Whether it is fresh vegetables like Karela, Tindora, Okra, Curry Leaves, Baingan, Palak or Patra, you get them all and more including the small green chillies used in Indian cooking.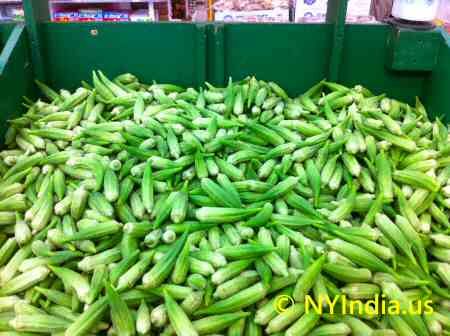 Indian Okra
In addition to the fresh vegetables, you can also buy Indian Basmati rice, Sona Masoori rice, Toor Dal, Moong Dal, Masoor Dal, Kala Chenna, Turmeric powder, ground Cinnamon, Cardamom, Cloves, Atta, ready to eat Indian curry packets, frozen parathas, Kulfi ice cream, Coconut oil, Ghee etc as well.
Hey, some NYC Indian grocery stores even sell Hindu puja items like camphor, agarbhatti, diwali lamps and even raksha bandhan rakhis.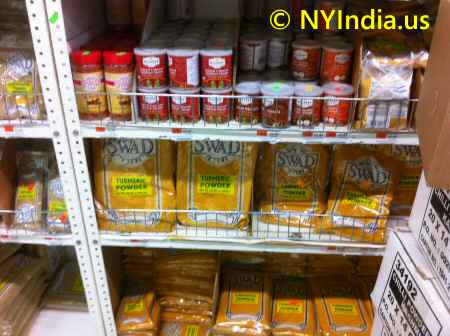 Indian Grocery
While a majority of the Indian grocery stores are located in Jackson Heights, on Main Street in Flushing and Broadway in Hicksville, there are a few on Lexington Avenue in NYC.
If you are looking for wide choice of fresh Indian vegetables and grocery, I recommend you make a trip to either Patel Brothers on 74th St or Apna Bazaar on 37th Ave in Jackson Heights.
For the Indian grocery stores on Lexington Ave provide a limited choice of both fresh vegetables and Indian lentils.
Here are a few Indian grocery stores in NYC:



Sinha Trading

121 Lexington Ave
New York, NY 10016
Ph: 212-683-4419



Spice Corner

135 Lexington Ave
New York, NY 10016
Ph: 212-689-5182